Today I have spent a couple of hours adding extra detail to the little Bluebird. I love it when I get to this stage as the coloured pencil really starts to pop out! The coloured pencils are not sharp enough to get really fine detail so I've use graphite for the feather details on the Bluebird.
I am never buying artist loft coloured pencils again! The nib is contantly breaking so everything is taking longer than it should. I've used coloured pencil with mineral spirits for background to keep the painterly effect. If I created this piece again I would definitely spend more time getting the depth of colour in the background with the watercolour first.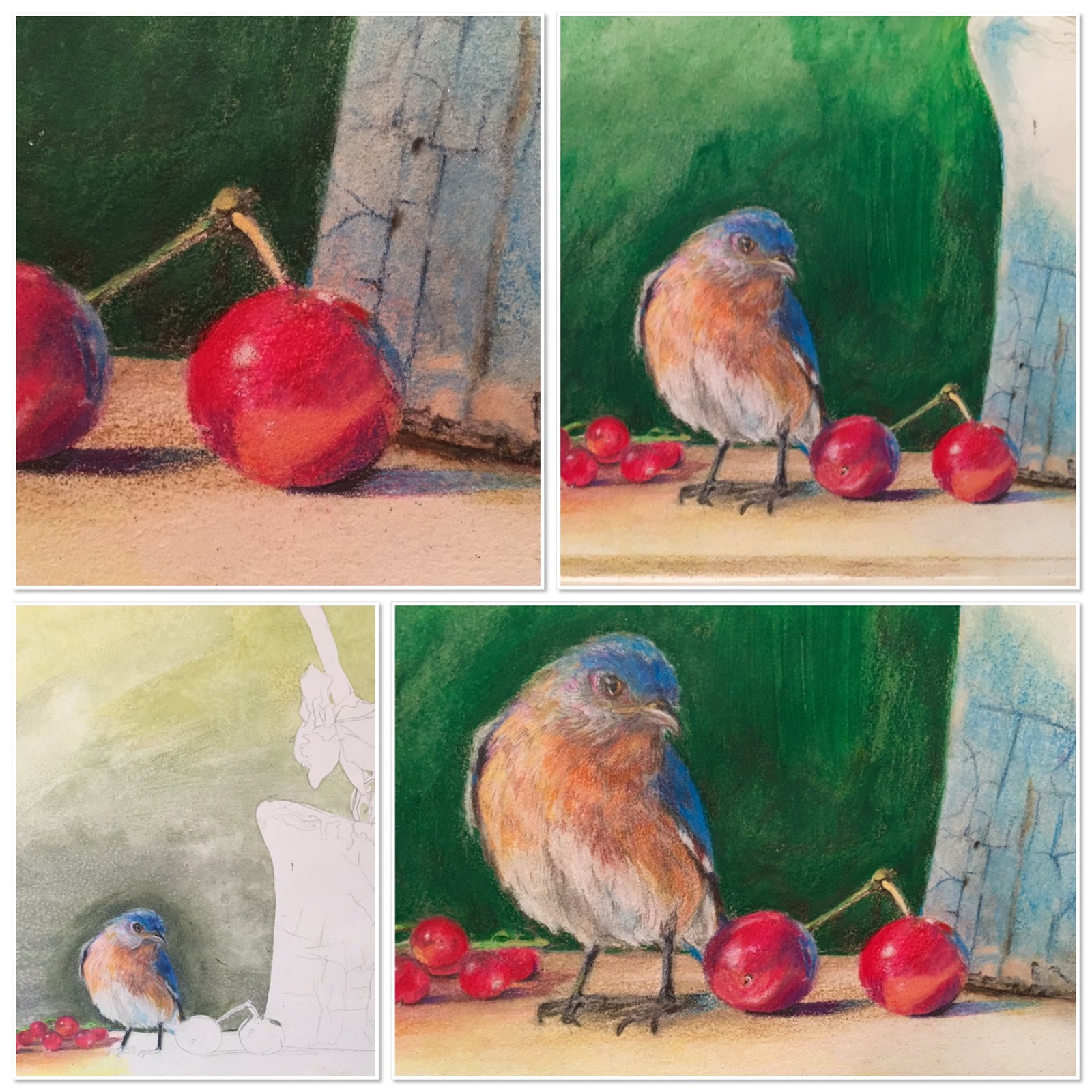 Tomorrow I'll be working on the blue crackled jug!